BMW 2 Series Gran Coupe has been launched in India after creating a whole lot of buzz in the Indian market in recent weeks. It starts at ₹39.3 lakh (ex showroom, introductory). Based on BMW's modular FAAR platform, the 2 Series Grand Coupe is the company's entry-level sedan in the country. While it made its global debut in November of 2019 and it took almost a year to bring it to Indian shores, the product may now specifically be targeted at customers looking to break into the luxury segment for the first time.
Here are the highlights from the launch event of BMW 2 Series Gran Coupe:
11.26 am: That's all from this event but the action for the day has only just begun. Land Rover is officially launching Defender in just a bit. Check out live updates right here.
11.24 am: Read all about the BMW 2 Series Gran Coupe in our launch report here.
11.16 am: BMW assures affordable service packages for the car and adds that it is available at its showrooms across the country.
11.15 am: BMW 2 Series Gran Coupe has been launched at ₹39.3 lakh for the 220d SPORT LINE and ₹41.4 lakh for the 220d M SPORT (ex showroom, introductory).
11.14 am: To be locally produced, the 2 Series Gran Coupe will be available in diesel engine first with a petrol to follow later. The car is available at showrooms in the country.
11.10 am: With launch control, the car seeks to be the most powerful in its segment. BMW claims it can fire to 100 kmph in 7.5 seconds.
11.08 am: The rear seats can be folded for additional luggage space. There is ambient lighting inside the car but a panoramic sunroof will also allow natural light to seep in.
11.06 am: BMW highlights the frameless doors, LED tail lights, the trademark BMW kidney grille at front and strong character lines on the 2 Series Gran Coupe.
11.04 am: 2 Series Gran Coupe claims it has the practicality of everyday drivability with the performance that would excite the enthusiasts.
11.01 am: And the launch event is live.
Vikram Pawah, BMW Group India head, says the car maker believes in introducing customers to new segments in luxury segment.
10.55 am: Just a few moments left for the start of the launch event for BMW 2 Series Gran Coupe.
10.30 am: How much would it cost to drive one? While we would know for sure in just a bit, it is expected that the BMW 2 Series Gran Coupe may get a price bracket ranging between ₹35 lakh and ₹38 lakh (ex showroom).
9.50 am: Is is time luxury car makers begin targeting the mass market? The launch of the entry-level sedan from BMW may not result in its showrooms crowding up but is a strong sign that it is giving an option to those looking to break into the luxury fold.
Similarly, Audi is going to launch Q2, its smallest and most affordable SUV, in India tomorrow. Read our drive review of the Q2 yet?
9.20 am: BMW says it has given special attention to detail, both in terms of looks on the outside and the craftsmanship of the 2 Series Gran Coupe on the inside.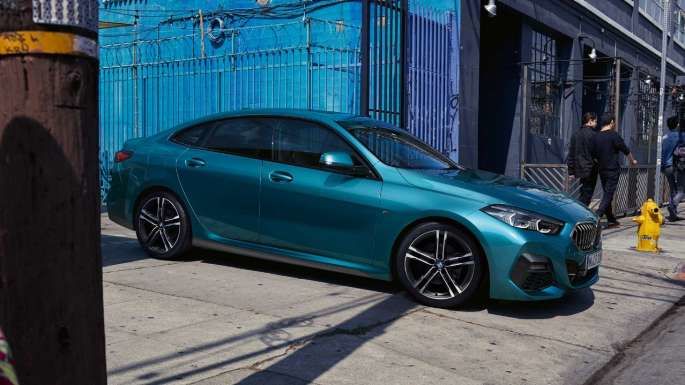 8.55 am: What's it like on the inside? The car will boast of a 10.25-inch infotainment screen with iDrive interface. There is also a dual-zone climate control feature, ambient lighting, panoramic sunroof and even a head up display (HUD).
8.35 am: Want a petrol? Word is that the car will also be offered with a two-litre petrol engine at a subsequent date.
8.20 am: Pre-launch bookings for the latest BMW set to hit Indian roads has been opened. Interestingly, the car maker is throwing in Taj gift cards worth ₹50,000.
8.10 am: The car will have an eight-speed automatic transmission.
8.00 am: The 2 Series Gran Coupe will be launched with a two-litre four cylinder diesel engine which is capable of producing 184 bhp of max power and has 400 Nm of peak torque.
7.58 am: The 2 Series Gran Coupe will take on Mercedes-Benz A Class and Audi A3.
7.50 am: The car measures 4,526 mm in length, has a width of 1,800 mm and has a wheelbase of 2,670 mm.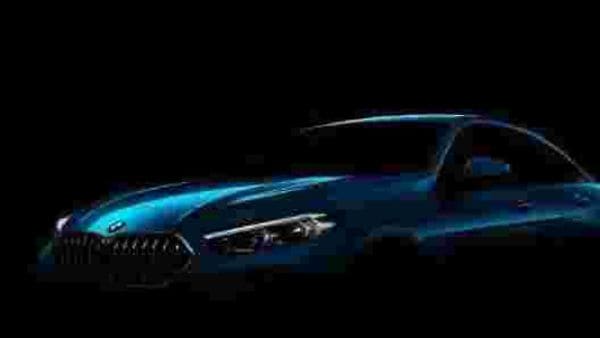 #smartphonephotography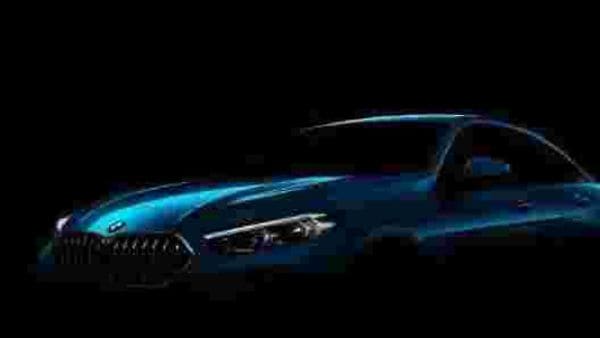 Read More