This article first appeared in The Edge Malaysia Weekly, on May 25, 2020 – May 31, 2020.
FOR over two years now, the US and China have been at loggerheads over trade issues. In mid-January, the world's two largest trading nations reached a truce. The Phase 1 agreement saw Beijing promising to purchase an additional US$200 billion (RM869.3 billion) of American goods and services over the next two years and Washington agreeing to slash tariffs on US$120 billion in Chinese products from 15% to 7.5%. In the aftermath of the coronavirus pandemic, however, there has been a marked escalation of the conflict, with the US upping the ante after China indicated it may not be able to buy most of the additional American products it had agreed to buy.
At the heart of the US-China trade war is the battle for global tech supremacy. As Phase 1 of the trade agreement unravelled last week, Washington turned up the heat on the export of key semiconductors to China. The longstanding trade war between the two superpowers, which turned into a tech war 18 months ago, has suddenly morphed into a nasty chip war that threatens to stunt Beijing's audacious plan to become a global technology powerhouse by 2025.
The US Department of Commerce is drafting a law that would require semiconductor makers around the world that use US technology or equipment to, in addition to the existing curbs on US domestic firms, obtain Washington's approval to sell chips to Huawei Technologies, China's home-grown tech champion. The move will potentially quash Huawei's ability to make any telecommunications network equipment and smartphone handsets. Huawei is currently the world's top network equipment maker and No 2 maker of smartphone handsets. "The objective of the US is to, at the very least, squash China's ability to design and make advanced chipsets, thereby halting its tech progress," says Edison Lee, telecoms analyst for Jefferies in Hong Kong. "The Trump administration's objective is to help the US catch up with and then overtake China," he says. With no access to sophisticated US semiconductor technology, China's tech options could be limited, Lee argues.
5G race
Here is what you need to know about the upcoming chip war as well as why it matters and what happens if things get out of hand. China has been first off the gate with the next-generation 5G telecommunications network. 5G will not just be a faster upgrade for your current 4G phone. It will be an enabler for things such as driverless cars, artificial intelligence, streaming virtual and augmented reality services, drones, smart cities, telemedicine such as remote robotic surgery by a doctor thousands of miles away and an Internet of Things-powered networked smart home.
No wonder there is a fierce race between the US and China to be in pole position. The US' No 1 target is Huawei, which makes telecommunications equipment such as networking gear and telecoms switches, mobile phones, as well as an array of other equipment and components. An affiliate, Hi Silicon, is China's emerging semiconductor giant, with ambitions to overtake Intel and Samsung Electronics as the world's largest chipmaker. For China, one key benefit of Huawei aggressively building a 5G network ahead of global peers is to make its local 5G semiconductor supply chain more globally competitive, which will help monetise Chinese companies' 5G patents. Once China has the 5G patents and know-how as well other telecoms-related intellectual property, it would be the tech powerhouse to beat.
So, it's not surprising that the Trump administration does not just want the US to remain the global tech supremo and dominate the 5G race, it also wants to kill Huawei or at least cripple it so that the latter becomes a mere shadow of its former self.
By invoking the Foreign Direct Product Rule now, Washington is trying to prevent semiconductor companies around the world, including Shanghai-based, second-tier foundry Semiconductor Manufacturing International Corp (SMIC), from using American technology, equipment and software to produce chipsets designed by Huawei and its affiliates. For now, the rule does not prevent semiconductor equipment makers from selling to Chinese chip foundries like SMIC and Hua Hong as long as they do not use them to make chipsets for Huawei. But Lee notes that giant Dutch semiconductor equipment maker ASML has, in recent months, failed to obtain an export licence to ship extreme ultraviolet (EUV) lithography machines to SMIC, reportedly due to US government pressure. EUV machines, he says, are critical for the Chinese foundry giant to upscale to 7 nanometre (nm) transistors or even more sophisticated 5nm ones, which 5G smartphones require. SMIC currently produces mostly lower-end 14nm chips used in 3G and 4G phones.
The US, Lee notes, "remains gravely concerned about the security of Huawei's and (other) Chinese telecoms products" including network equipment and smartphones. The Jefferies analyst doubts if the US would be placated if Huawei could utilise a non-Chinese-designed chipset to continue building 5G smartphones. Theoretically, right now it is possible for Huawei to quietly switch to the 5G chipsets of Taiwanese chip design firm MediaTek. But Lee believes that the Trump administration is likely to plug that gap quickly. "The Direct Product Rule could be effective in hampering Huawei's ability to produce 5G baseband chipsets, since there are no non-US companies that have produced a general baseband chipset for 5G that Huawei could use," he argues. However, for smartphones' 5G baseband chipsets, there are alternative designers in the market such as MediaTek in Taiwan and China's Unisoc. "Allowing Huawei to use 5G chipsets designed by MediaTek and Unisoc that are then manufactured by Taiwan Semiconductor Manufacturing Corp, or TSMC, and continue to produce 5G smartphones does not seem to be consistent with the Trump administration's objective," Lee notes. The way he sees it, the US government cannot stop consumers around the world from buying Huawei smartphones, but could easily plug this loophole to prevent them from being available to consumers.
What is likely to happen if Washington moves to implement the Direct Product Rule quickly? For one thing, the global 5G rollout is likely to be delayed, notes Warren Lau, senior tech analyst at Aletheia Capital in Hong Kong. Huawei has aggressively sought and won 5G infrastructure contracts globally, with Asia and Europe being key targets. By deftly undercutting competitors such as Samsung and Ericsson, Huawei has won over 60 5G contracts globally. The US has long argued that China uses Huawei 5G chips to install a backdoor through which it spies on overseas networks. Earlier this year, US Secretary of State Mike Pompeo said America was "putting allies and partners on notice about the massive security and privacy risks connected to letting Huawei construct their 5G networks" inside of their countries.
For now, though, Huawei's problem is sourcing chips and components. "If it is unable to secure sufficient key components for 5G base stations, the company may be unable to support its overseas customers in the build-out of 5G infrastructure," notes Lau, who believes Huawei is still on track to build 600,000 to 800,000 5G base stations in China this year and probably has secured ample inventory for 1.2 million units of 5G basebands for 2021 projects in China.
Who will gain?
With Huawei out of the picture, Lau reckons Ericsson, Samsung and others are likely to gain market share. "Customers who have signed up with Huawei on 5G gears may face delays and could look for alternative solutions to avoid delays in the rollout of 5G networks," the Aletheia Capital analyst says. IHS Markit estimates Huawei had a 28% share of the 5G base station market, ahead of Ericsson's 27%, Nokia's 23%, ZTE's 13% and Samsung's 3% in 2017. But Lau believes the market share numbers have dramatically changed since then, with Huawei having the lion's share, or nearly 50%, Ericsson 15% and Nokia and Samsung 10% each.
A big beneficiary of the chip war, over the long run, is likely to be TSMC, the world's largest foundry, which contract manufactures customised chips for fabless (those without a wafer fab or factory) chip designers like baseband chip designer Qualcomm, broadband chip firm Broadcom and graphics chip giant Nvidia. Smartphone behemoth Apple, which designs many of its own smartphone chips but relies on foundries like TSMC to manufacture them, is another big customer of TSMC.
In the interim though, TSMC will lose since Huawei accounts for 14% of its total sales. Lau believes TSMC could lose nearly 2% of its revenues to Samsung should Qualcomm's smartphone customers gain share at the expense of Huawei because the baseband giant uses the Korean chipmaker as its production partner. Ericsson and Samsung, which make 5G base stations for Xilinx and Marvell Technology Group, will also gain at the expense of TSMC in base station chips.
But TSMC will win big over the long run as it sides with the US in the battle over chip supremacy. On May 15, TSMC announced it would spend US$12 billion to build a factory to make 5nm chips in Arizona. The giant foundry operator has the support of Washington as well as the state. President Donald Trump has been eager to jump-start the development of new chip factories in the US to allay fears about the US' reliance on China, South Korea and Taiwan to produce chips. Construction will begin next year, with production likely to begin in 2024. By building a plant in the US, TSMC is making a statement, says veteran tech analyst Ben Thompson, who writes the Stratechery blog. "When it comes to the US and China, ambiguously sitting in the middle, selling to both, is no longer an option," he says.
There are now two distinct tech powers, each with its own ecosystem. "At some point, every tech company is going to have to make a choice between the US and China," Thompson says. "It is tempting to blame the tension between the two countries on President Trump, but the truth is that China, particularly under [President] Xi Jinping, has been significantly hardening its rhetoric and actions since before Trump was elected, and has been committed to not just catching, but surpassing, the US in technology for years, he notes. "There is a fundamental clash of values between the West and China, and it is clear that China is only interested in exporting theirs."
As Huawei loses market share in smartphones, Chinese rivals Xiaomi, Oppo and Vivo have gained at least locally and in emerging markets such as India, Africa and Latin America. Another winner is SMIC, which is now the preferred foundry of Beijing. South China Morning Post reported last week that China will inject US$2.2 billion into SMIC.
Lee expects China to retaliate if the US tries to neutralise Huawei by choking off its supply of components. "The risk of a 'super' Cold War is mounting, and China's patience as it waits for a peaceful unification with Taiwan may be running thin," he says. Others believe Trump will back down if China makes concessions and reins in Huawei ahead of the elections in November.  If Trump loses his re-election bid, the incoming president Joe Biden might seek to de-escalate tensions with China. Yet it may be wise not to bet on Huawei getting a reprieve under a new administration because it is now widely seen as a national security threat by most Americans.
Assif Shameen is a technology writer based in North America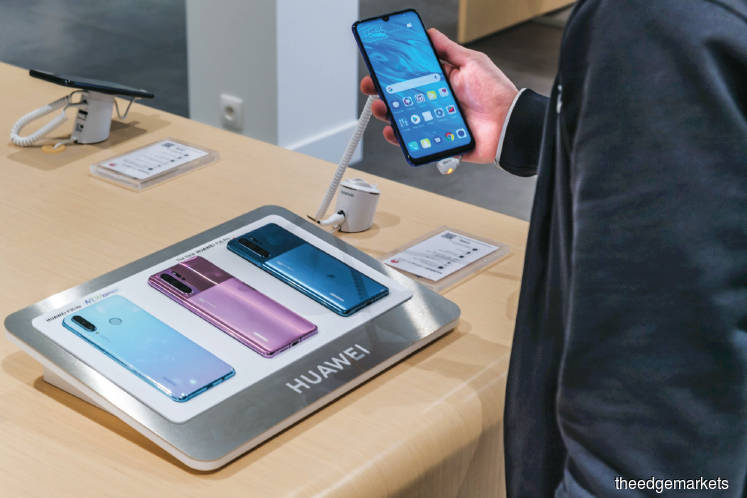 #smartphonephotography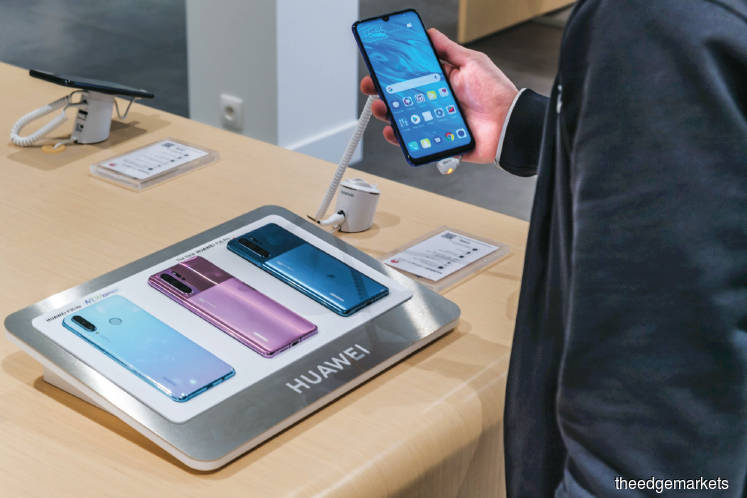 Read More